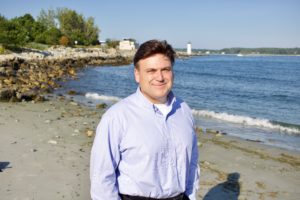 Hi! I'm Steve.
I'm a Certified Financial Planner CFP® with a passion for helping people make the most of their money. My goal here is to provide you with unbiased information and opinions on money and investing — as well as financial planning tips — so that you can make wise financial decisions for your life.
I didn't know a thing about money when I was younger. Ever since I was a kid, I'd always had a job and a paycheck. But no one ever taught me the value of saving, let alone investing. I spent every dime I earned.
My spendthrift ways continued well into my twenties. If I didn't have enough money left until I got my next paycheck, no worries! I had credit cards. Everything seemed fine. After all, I was making my monthly payments. But I was only able to make those monthly payments because I kept borrowing more. In reality, I was deep in debt.
So there I was, a young adult without a dime to my name. Not only was I in debt, I was bankrupt. I knew I had to make a change…and it started with learning about money.
I started reading books and listening to radio programs about personal finance and investing. And in the process of solving my own money problems, I developed a real interest and passion on this topic. So much so that I made a career change. I enrolled in an MBA program with an emphasis on Financial Planning. I got a job in Beverly Hills, CA working for Morgan Stanley, one of the largest investment firms. And I earned the designation of Certified Financial Planner (CFP®).
Here's where I ended up. I live with my wife and two young daughters in New Hampshire and continue to work in financial services.
Now, I want to share my knowledge and experience with you. I don't sell any financial products. I just provide educational material so that you can make informed decisions about personal finance and what to do with your money.